Think we hit 90 F today, if you were in the sun it felt like 110 F and was not comfortable.  The weather forecast says we should expect highs in the low 90's for the next three days followed by highs in the high 80's.
NOAA's river forecast suggests flow will increase over 100 cfs in the next day and half.  That sounds like trouble but from the recent past I don't recall being concerned with low 90's as a high.  Watch and see, if discharge does increase quickly as predicted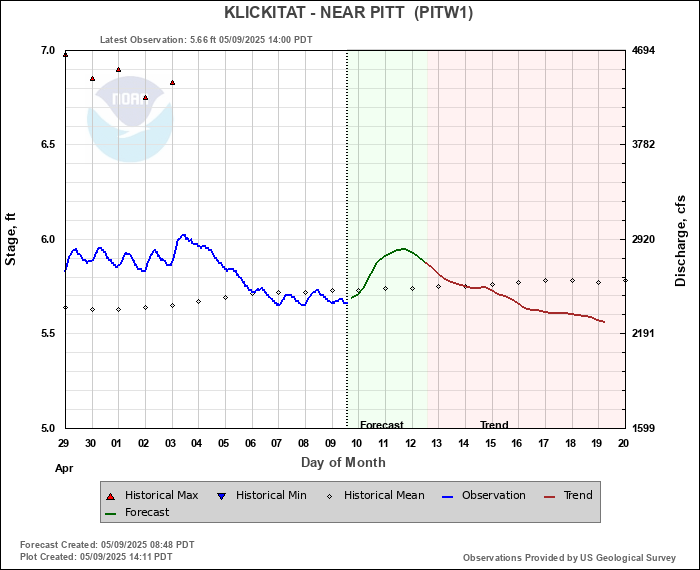 we'll likely see a notable turbidity increase.  Conditions should deteriorate beginning tomorrow if NOAA is correct.  I have a sense we'll see decreased vis but the river will remain fishable, even with a fly, we'll see.